10 reasons why you should visit your local pet shop
Have you changed your shopping habits post-COVID? It seems that more of us are now appreciating the benefits of shopping with a specialist – artisan bakeries, farm shops and yes, pet shops are becoming more popular. Here's a few reasons why we recommend you shop with a specialist:
They know about pets
Specialist retailers are always learning – either under their own steam or though training programmes offered by their suppliers. Their knowledge of pet health and welfare and pet products is second to none. And it's important to them that they help you keep your pet healthy and happy, through feeding correctly, providing the best environment and ensuring all behavioural needs are met. They also have experience, as a result of hearing feedback from pet owners every day on what has worked well for their pet and observing ways that the wellbeing of pets can be improved.
They understand your individual pet's needs and preferences
A good pet shop team will not only know about pets generally, they will often know about your pet in particular, especially if you visit often. It means you will usually be first to know if there is new product that would really suit your pets' needs. It can save you time and money because they'll help you choose the best products for your budget. No more wasting cash on products that your pet ignored or which caused problems rather than improving your pet's life.
They help you shop according to what matters to you
Your pet specialist retailer doesn't just get to know your pet, they get to know you. So, if you have to shop to a budget, they'll make sure they make appropriate recommendations and give you guidance on where there's scope to save money. If eco and green credentials are what you are looking for, a specialist can also let you know about those too.
They will work hard to always keep the products you use in stock
In a large supermarket, foods for small furries are often lower on the list of priorities compared to human foods. While we can all understand why that might be important in an emergency situation, it's good to know that your local pet shop will always work hard to ensure they have a stock of quality petfoods. As a small business they will often be free to be more flexible, offering local deliveries when shop visits can't be accommodated.
They often have more special promotions, vouchers and other offers across different products
You can choose from a much wider selection of pet products, many of them supported by samples, vouchers, special offers or loyalty schemes.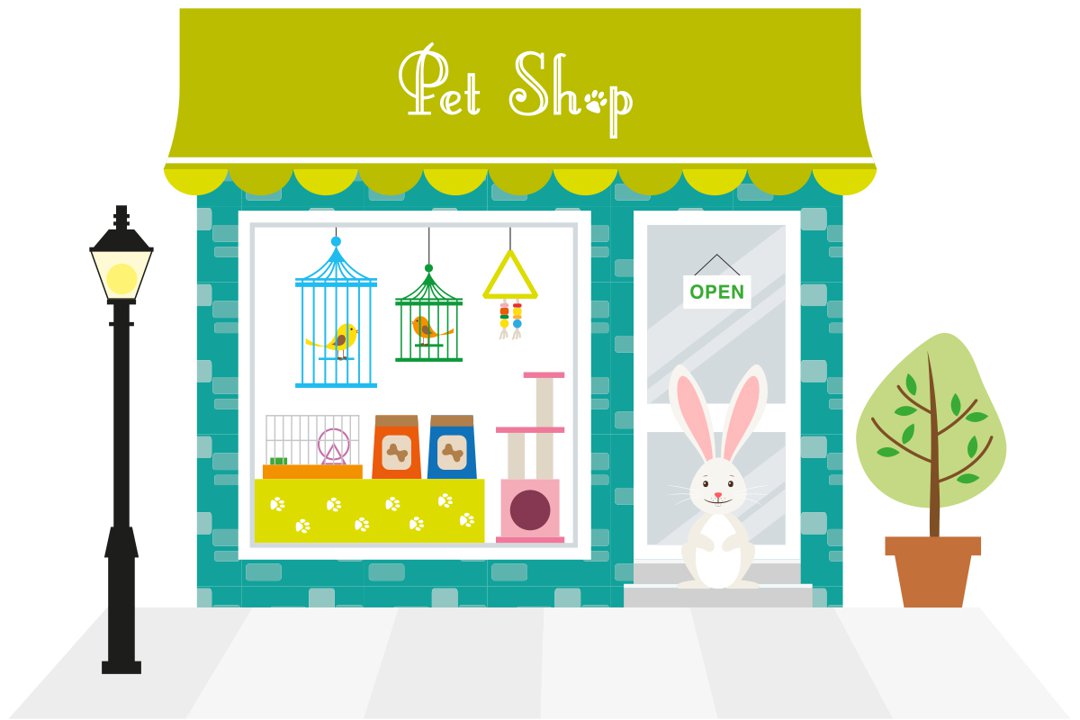 They offer a different kind of shopping experience
Specialist retailers don't just provide information and advice to help you make a purchase. They also provide a place to browse – helping you discover new products, prompting new ideas about how your pet's life could be improved, or even allowing you to evaluate whether pet ownership is for you. You can handle and inspect products to make sure you are satisfied with your choice and of course, there are no delivery charges when you shop in-store! Some pet shops also offer services like pet grooming or weight checks for your pet.
They benefit from your business but so does the whole community
Specialist retailers usually don't have shareholders or investors; they are often family-run operations who directly benefit from every penny you spend in their shop. Our town centres would not look the same without the many small, independent businesses that offer choice, expertise and interest.
They are a great source of local pet knowledge
Want to know where to find the best pet groomer or boarding kennels? Your local pet retailer will have all the details and inside knowledge based on satisfied customers. They will also be able to give you tips about training classes, pet events, or the best dog walks around town.
They offer a place where you can connect with other people with shared interests
Enjoy a chin wag with a fellow pet owner? Find them at your local pet shop. We don't always go out to the shops purely because of need – for some people that social contact is a vital lifeline. And what could be easier than to chat with someone who is guaranteed to share your interest in pets?
They understand what it feels like to love a pet
Feeling a bit emotional because your pet is unwell or desperate to share news of a new arrival? Here's a little secret: most pet shop owners choose their career based on their love of pets. It means they can relate to how you might be feeling and are the ideal people with whom to share your favourite pet moments.
To find a local stockist in your area please contact us